Villa reform company in Marbella
We have an extensive background in luxury villa refurbishment so we will find a tailor-made solution for any refurbishment you want to carry out in Marbella.
Our reform and construction company in Marbella, with extensive experience and an outstanding track record in luxury villa refurbishments, our technical team is highly trained to carry out any project in a professional and impeccable manner.
Our clients can expect customised reforms in Marbella, using only the finest materials available to ensure a luxurious finish.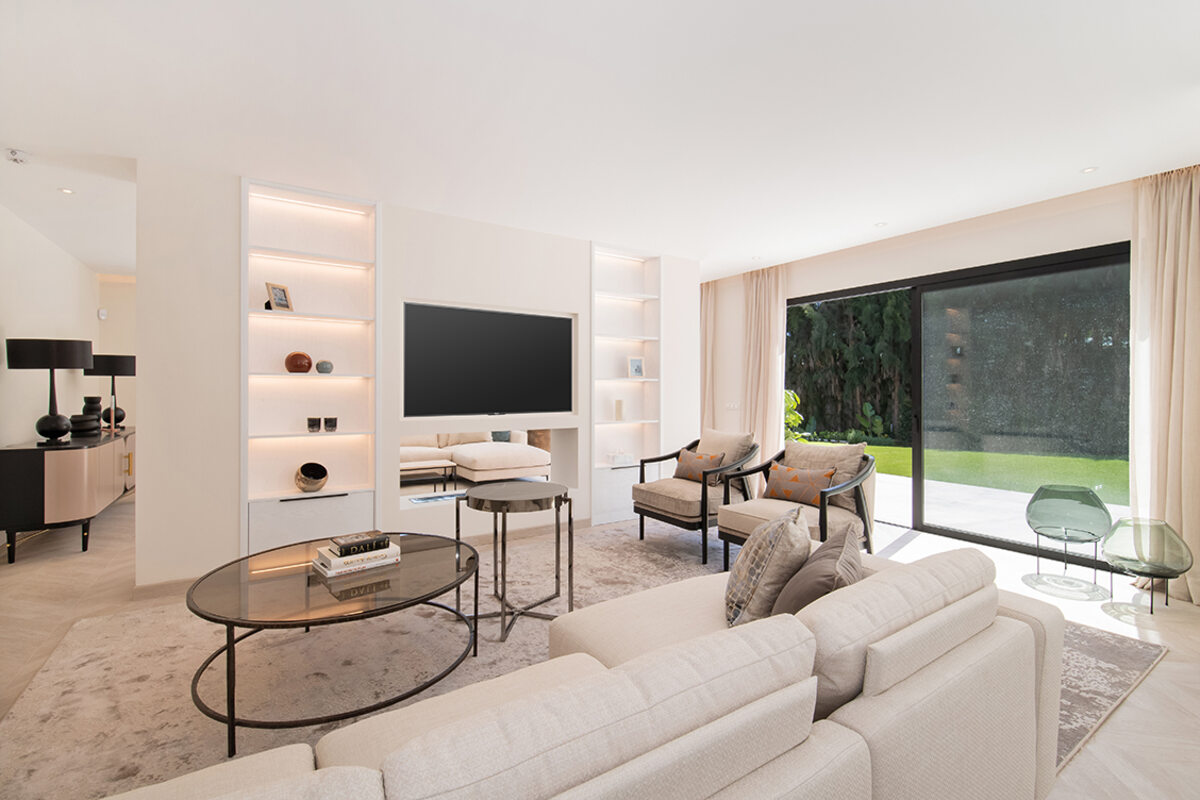 Reforms we have carried out in marbella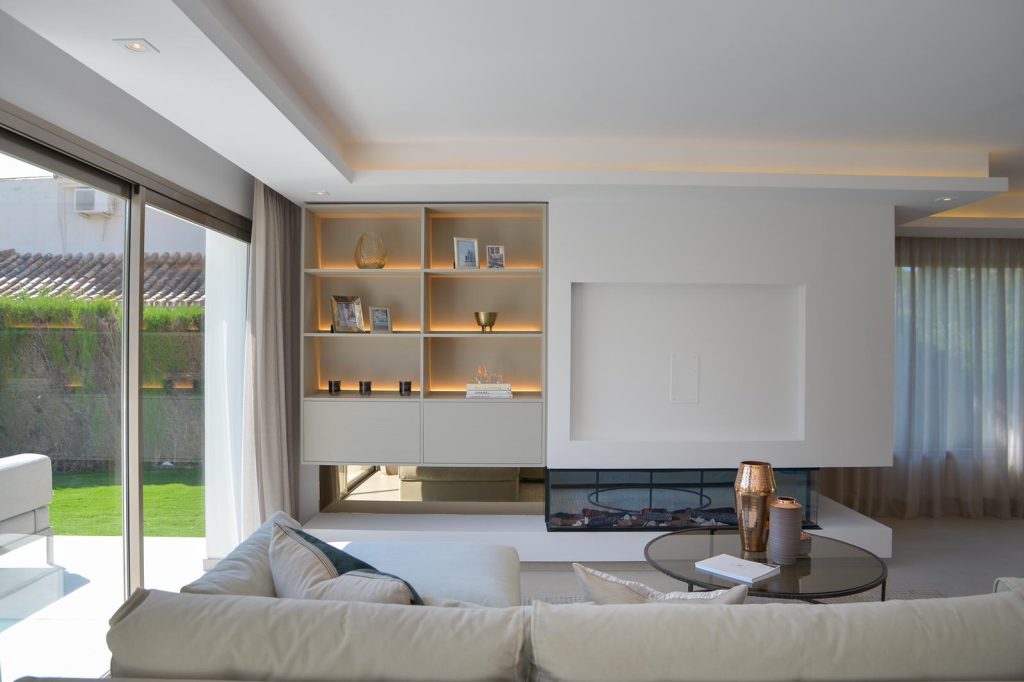 Company specialised in the integral reform of villas
We are a company with more than 30 years of experience in the renovation and luxury reforms for villas, our experience and specialisation in the renovation of luxury villas.
This allows us to offer high quality services and successfully adapt to any need for the reform of your home.
For us, every detail is important, which is why we place great value on the integration of cutting-edge technology systems in the renovations.
We can highlight, installation of home automation systems, advanced security systems and heating to make your stay as safe and comfortable as possible.
How do we work when renovating your exclusive villa?
We understand that each refurbishment is unique and requires a personalised approach. That is why our way of working is based on three fundamental pillars: quality, efficiency and communication.
We strive to guarantee quality at all stages of the renovation process.
We only use materials from the best brands on the market.
A team of highly trained professionals who ensure an impeccable finish. 
Our architects and interior designers work closely with our clients to create a unique and personalised space that reflects their style.